Paying for a care home can be a difficult think to get your head around. There are many options and funding could also be available. If the local authority decide that you have eligible care needs they will carry out a financial assessment to work out how much you may have to pay towards the cost of care. This amount will depend on your income, savings and assets. If you have to contribute towards the cost of long term care there are many ways to pay for it and its important to look at all options to see whether it's right for you.
When you apply to Clare Hall we will carry out an assessment of your care new to ensure our home can meet your needs and the type of care you will require. Our exact fees vary depending on the size of the room, whether the room has en-suite facilities and depending on any additional care or equipment needed. Also your needs may change when you are supported by us, and as our homes charge different rates for residential and nursing the fees may change.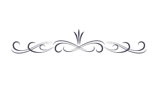 We are always happy to assist with any questions or queries you have, please contact the manager Bindu on:
You can get in touch with us by sending us a message, using the contact form provided or you can call us directly. We'd love to hear from you!