Delivery of Person Centred Care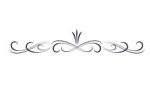 Clare Hall Nursing Home can be found in the peaceful Somerset village of Ston Easton, which is approximately 11 miles south west of Bath and 7 miles north east of Wells, and has an interesting history before the home was converted into a nursing home in 1986.
Clare Hall stands on the site once occupied by the manor house of Ston Easton manor. In 1660 John Dory bought the manor house from Thomas Chafin, lord of the manor of Ston Easton manor. The Dory family lived here until at least the 1770s. The house was acquired by the Hippisley family in the 19th century.
Christine Hippisley lived here after the death of her husband Ivan, and it later became the home of her daughter Ivy. Ivy's nephew John Preston Hippisley lived at Clare Hall until his death in 1983, having been forced to sell Ston Easton Park following the death of his father Richard John Bayntun Hippisley.
The Home comprises of an older house with a modern extension and is set in a large , attractive and well maintained grounds. The grounds are laid out to allow access to everyone.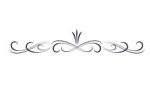 We also have
available for couples
Clare Hall is surrounded by impressive and extensive well maintained grounds which are accessible to our residents. The majority of our well appointed rooms overlook this magnificent view.
Clare Hall has the ability to look after people both under and over the age of 65 who have general residential, nursing or complex nursing care needs. Whether you are looking for short term or long term care, Clare Hall has the flexibility to accommodate for both and we often look after people who come for a short term period of respite or convalescence care. You might need this because you recently had an operation and need a period of recovery, or some adjustments are being made to your house which means that you need to be elsewhere for a little while.
Clare Hall is an homely, intimate home with a capacity of 47 residents and an impressive layout with wide corridors, single rooms mostly with an en-suite toilet and/or wet room and several communal lounges, a 'green' conservatory and a grand dining room.
Clare Hall has WiFi signal throughout the home which can be accessed by our residents who would like to 'browse the internet', be active on social media or communicate with their beloved ones via video call.