Our residents are both male and female. The age range of residents is generally between 60 and 100 years. However within our registration we are able to care for slightly younger people.
Nursing care is provided following assessment of care needs, care is regularly reviewed and changed as required.
We are able to care for people with a wide range of needs and each persons care is individual to their particular needs by working with both residents and their families in the planning and delivery of care.
Feedback is encouraged through comment forms, discussion and meetings, both formal and informal.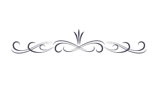 Resident meetings are every 2-3 months with minutes circulated to all residents. The programme of activities is circulated weekly to all residents. A monthly newsletter is circulated to everyone; comments and articles welcomed.
There are several noticeboards located throughout the Home that hold information of general interest.
Visitors are welcome at any time to suit individual residents wishes.
At Clare Hall it's easy to make new friends and enjoy the company of other residents if you wish.
Our activities co-ordinator ensures there's always something enjoyable and stimulating to do – everything from arts and crafts and flower arranging, to exercise and reminiscence discussions.
There's something different every day, and plenty of opportunity to pursue personal interests and hobbies. Local entertainers, a mobile library and a hairdresser visit the home regularly.